Lathrop IT Consulting is a full-service provider of managed services, network security, business continuity, technical support services, consulting, sales and training. With nearly 20 years professional experience, Lathrop IT Consulting has the experience necessary to provide the tools and services you need. Security, accessibility and peace of mind are right here, right now.
---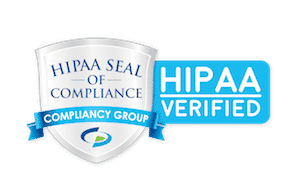 Now HIPAA Compliant!
Lathrop IT Consulting is a HIPAA / HITECH ACT / HB300 compliant service provider.
If your business has, or could have, any kind of access to Protected Health Information, you are required to be compliant with HIPAA, the HITECH ACT, and in Texas, HB 300. In addition, you must use service providers that are compliant, themselves.
HIPAA is not limited to only doctors and hospitals. HIPAA requires any person or business – regardless of the work they do – to be compliant if they have the slightest chance to come in contact with PHI. Compliance requires yearly auditing, identification of gaps, remediation plans, training, and more. Business processes, physical security and technology must all be in compliance.
Lathrop IT Consulting has teamed up with Compliancy Group – the nation's leading authority on HIPAA / HITECH ACT / HB 300 compliance – to bring you the best and easiest path to compliance.
Call today to discuss how Lathrop IT Consulting can help your business get compliant and stay compliant.
Call today (361) 444-1200